The cost of a Military style bespoke medal can vary a lot, depending on the medal size and design requested, the materials used, and what sort of medal quality finish is required, we keep our quality high and our prices low.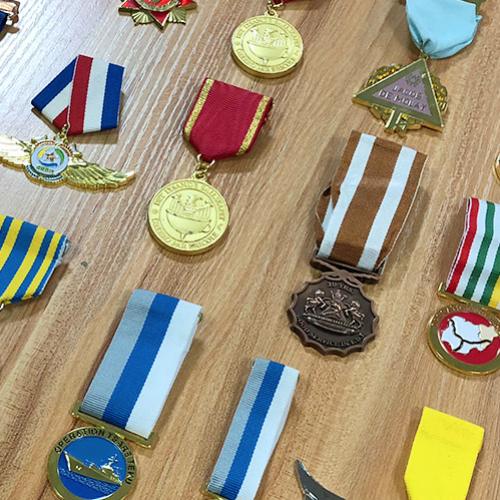 Military Style Medal Services
Our military meadsl are constructed from (hard enamel) this material is timeless on these individually hand-crafted works military-style bespoke medals.  
We also use (imitation hard enamel) this is a more totally budget-friendly option to work with and can look very similar in quality.  
Other metal military style bespoke medals production options are available such as photo etching and die-cast moulds, this has an epoxy finish. We have an in-house team of bespoke medal experts so if you're stuck for help then drop us a line today.
Bespoke Ribbon Silkscreen Printing
Bespoke Letterpress printing
Custom Bespoke To Requirements
Advice on hand FREE ARTWORK